Job Postings
Current Job Postings:
Youth Pastor -
Emmanuel Baptist Church is a congregation of 250 plus people meeting on the outskirts of Exeter Ontario. Our facilities were established in 2001, and include a more modern design, complete with; a gymnasium, designated offices, youth and children ministry spaces set on a large 5 acre piece of land.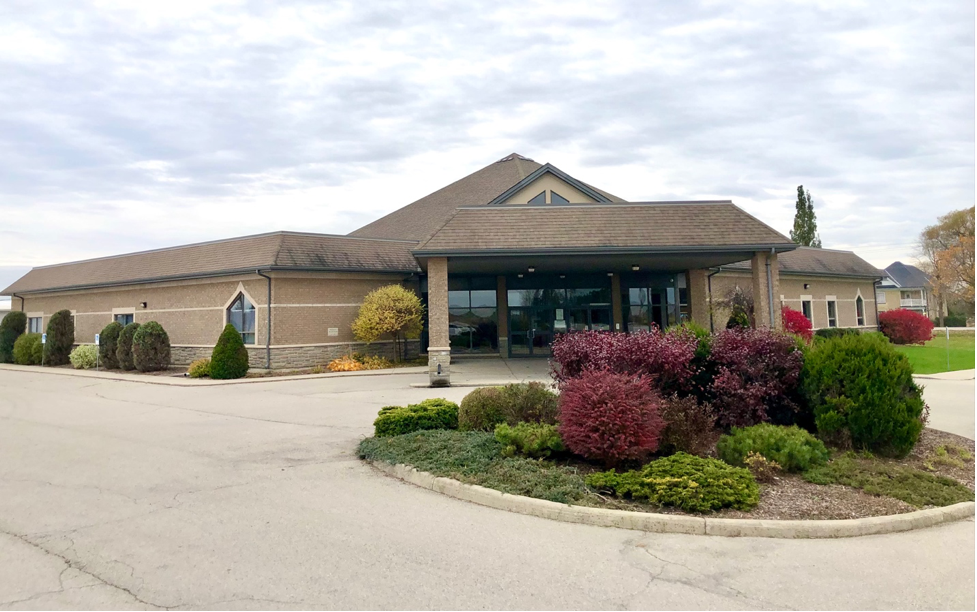 Our unique call is to see the good news of the gospel reach Exeter and surrounding counties through individual proclamation and church planting. As a result of this call, every member is training to be on this mission through intentional discipleship training from youth to adults. We currently have a staff of 8 full-time and part-time people who serve together and meet weekly. Our staff environment is warm and encouraging with a deep sense of commitment to supporting one another in ministry. We have an Elder Team of 5 men who provide direction to Emmanuel and are an amazing support to our staff. Our hope is that God will connect us with just the right person to fit with our team and have a call of God to serve our youth!
---
Job Title: Associate Pastor of Youth Ministries
Reports to: Senior Pastor
Measurable Criteria:
Agreement with the statement of faith and core values of Emmanuel Baptist Church.
At least a Bachelor's degree (B.A. or B.S.) from a four-year college or university; Bible school or seminary training preferred.
Experience in a growing youth ministry.
Experience working on a team and managing others.
Observable Qualifications:
A strong walk with God through a growing relationship with Jesus Christ.!
A character that exhibits the qualities outlined in 1 Timothy 3:1-7, Titus 1:6-9, 1 Peter 5:2-4.
Teachable, self-starter, and highly motivated, with a Christ-like attitude of humility and servant leadership.
Strong verbal and written communication skills.
A proven record of working well with others; a commitment to a team approach to ministry.
Job Description:
Set a vision and purpose for youth ministry and develop goals and a plan to carry it out.

Create a biblical purpose for the youth ministry, in coordination with the vision of Emmanuel Baptist Church. "Go and make disciples" (Mt. 28:19)
Teach and transfer the vision to all volunteers, staff, and student leaders.

Develop and lead programs according to the vision and purpose of the youth ministry.

Plan and implement programs, activities, and events that facilitate discipleship, evangelism, worship, and service.
Involve students in the ministry of the church as a whole.

Recruit and train volunteer leaders to carry out the vision and purpose of youth ministry.

Every student should have an adult leader who knows them, cares for them, and prays for them.
Meet regularly with your volunteers and staff for one-on-one and team meetings, discipling them so they can disciple the youth. This includes training and equipping.

Build and maintain relationships with teens, both believers and non-believers, and their parents.

Meet regularly with the teens for youth group.
Meet regularly with teens "outside of church," in their homes, out for lunch, at sports games, etc.
Share your vision for youth ministry with the parents. Provide them with resources and create avenues of consistent contact regarding events and activities.

Set and oversee the youth ministry budget.
Network with other youth workers in your community.
Attend weekly staff meetings and provide reports to the senior pastor of your goals, plans, projects, accomplishments, failures, and prayers.
HOW TO APPLY:
Applications excepted through email only.
Please send to office@myebc.ca
Attention: Dan Pettapiece or Mike Cameron.
Include the following in your email:
Full name plus Job Title in the Subject line.

Cover letter.

Resume.
Click for the Job posting download
NOTE: [Do not use the General Contact form listed on the previous page for this job posting, it is for general inquiries only.]