Adults
Membership...

Want to know why we have membership at Emmanuel? Interested in learning about the history of our church? So what exactly do these Baptist folks believe in? Want free timbits and coffee? Join Ron H. as he leads a small class for three weeks on the ins and outs of membership, gives you a history of EBC, shares the Baptist belief system, and of course gives out free timbits!
Week #1 - Sunday Jan. 26 @ 9:30am-10:15am in the youth room*
Week #2 - Sunday Feb. 2 @ 9:30am-10:15am in the youth room
Week #3 - Sunday Feb. 9 @ 9:30am-10:15am in the youth room
*Youth room: (up the ramp by the side of the sanctuary)
---
---
Fellowship...
All men ages 18+ are welcome to attend!
---
New around here? Attended sometime in the last 12 months? Never been to one of our Newcomers Lunch?
If you answered YES to any of these questions we want you there!
Once a year our Ministry team and Staff have a lunch put together for all of our new families at EBC. We take this opportunity to eat a great meal and the staff introduce themselves and their families. Don't worry...we don't ask you to introduce yourself to the whole group!
The lunch takes place in the large Sunday school room right beside the kitchen after the morning service. We have about 7 - 10 tables set up for everyone to gather at and begin eating and chatting. Stay as long as you want, or grab a bite, say hi and run! Whichever, we are just happy to be able to get to know you even a little bit better, and we hope you get a moment to get to know us too.
One thing we ask in return: RSVP to the office so we know how much food to prepare... office@myebc.ca or 519-235-2661
---
Childcare available: ages infant to Gr. 5. Please sign your child/ren up @ lori@myebc.ca
---
---
Prayer...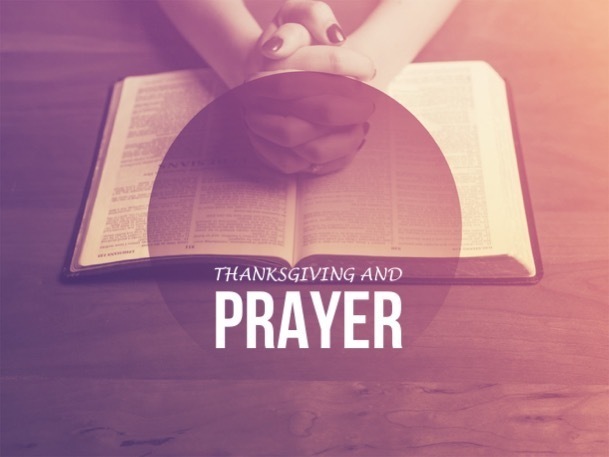 Join us each Wednesday evening from 6:30-8:00pm in the library for a short devotional and then a time of prayer. We pray for our congregation, ministries, missionaries, community, and international issues.
Want to keep praying throughout the week? Interested in joining our Prayer Line? Each week we receive prayer requests from people in our congregation that know of a need or have something that they are requesting prayer for. Our prayer lines spend a bit of time each day praying for the needs that come through the line.
To be added to our phone line or email line for prayer contact the office: office@myebc.ca 519-235-2661.
---